If you're an avid techie, you must have come across the term "tethering". In layman language, tethering means to tie something with a rope, usually animals.
However, we can't be talking about animals on a tech website. So, what are we talking about?
Here's everything you need to know about tethering: its various methods, how to set it up, its benefits and downsides. So read on and enrich your knowledge.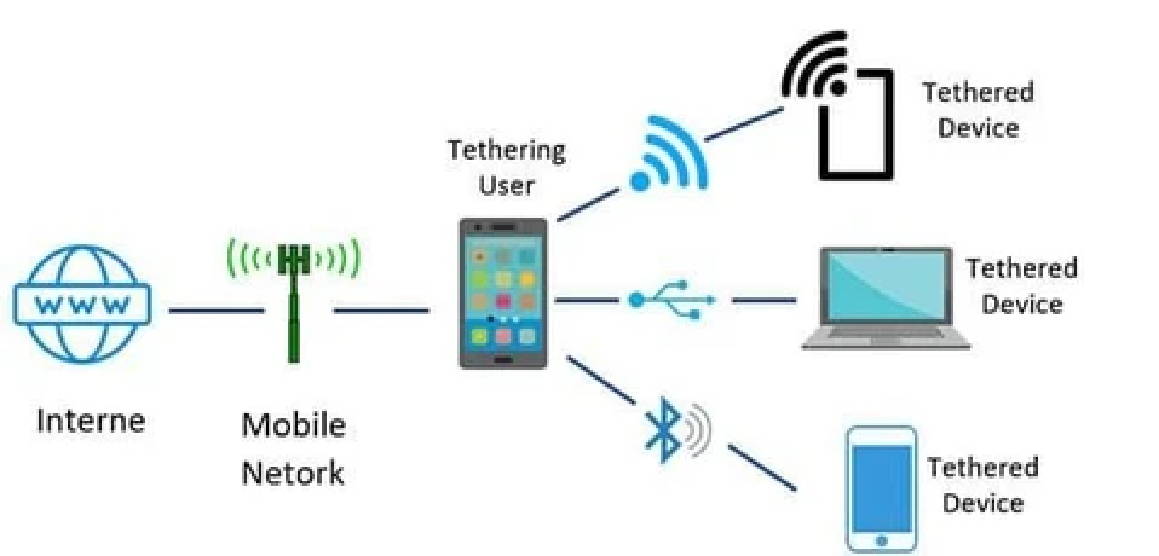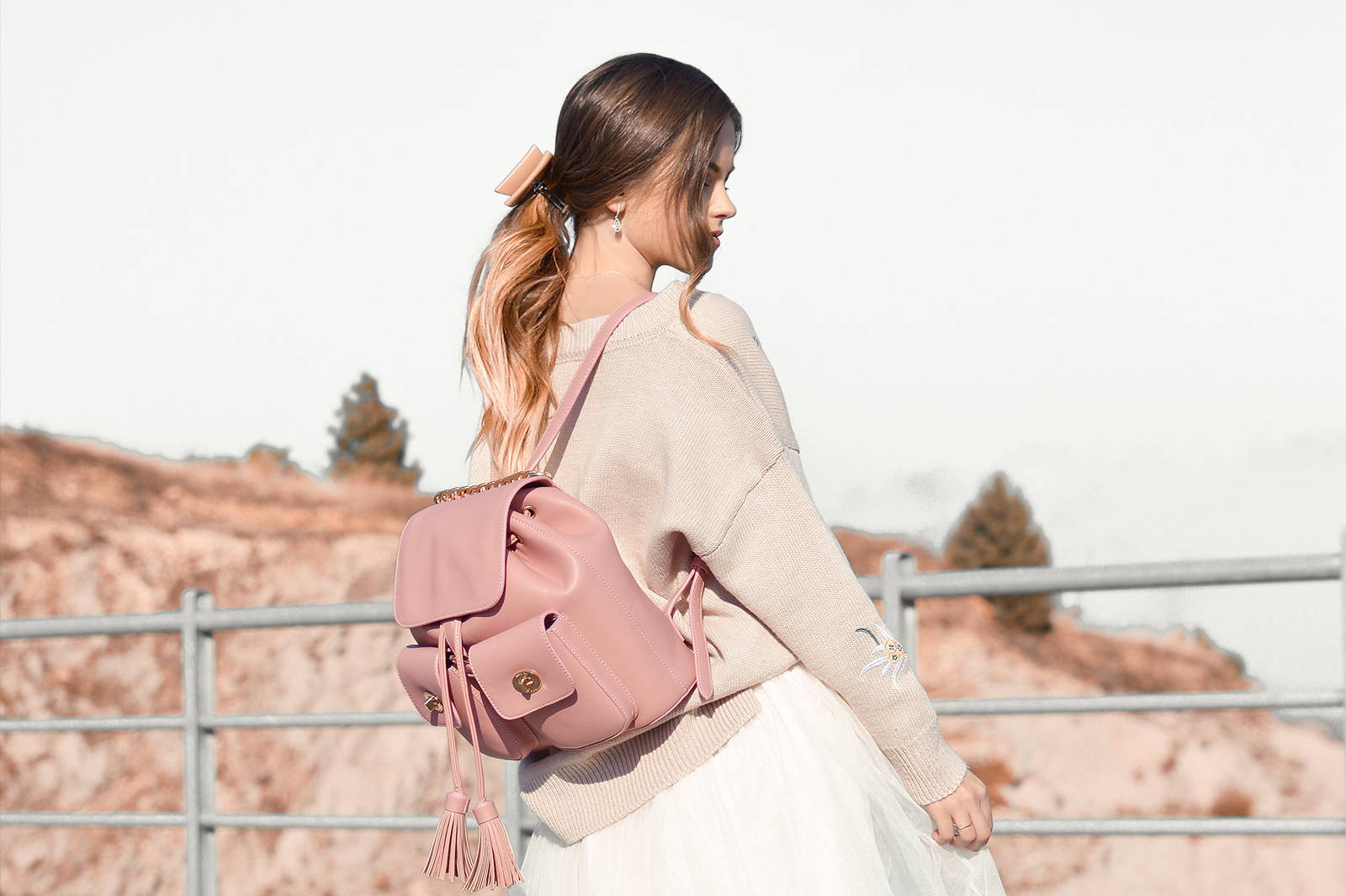 Tethering Explained
Before we dive into other details, let's briefly go over the rudiments.
What is tethering? Tethering means sharing your cellphone's mobile data with another device – perhaps a laptop or a tablet.
When is Mobile Tethering Required?
Mobile tethering can be set up in the following situations:

You are at a place where you don't have access to a wi-fi connection, but mobile data is available.
You want to share your internet connection with your colleagues or friends, who have maxed out their data usage.
A group of businesspeople, who want to finish a presentation while on the go.
It can provide connectivity for a home-based office when the wi-fi isn't working.
🧐
These are just a few examples of instances where the need for mobile tethering arises. In short, tethering can be used whenever a wi-fi connection is unavailable, but an internet connection is required to complete a task.
Cost of Mobile Tethering
Another common query regarding tethering is the cost. People want to know whether they will be charged for tethering or not?

The answer to this question depends on your mobile carrier. Some carriers charge extra for tethering, while some may not notice it at all. However, they might notice the difference in web traffic as it differs between a mobile and a laptop. In this case, they will charge you for the additional GBs used.
But if you're lucky, your tethering can go unnoticed by the carrier and you won't be charged a penny.
🧐
Tethering Methods
There are three known tethering methods. We will go over the details of each method for your better understanding.
1) Wi-Fi Tethering
Tethering via Wi-Fi is the most easiest and convenient way, as it is a breeze to set up and is compatible with almost all devices.
It is a fusion of software, hardware, and network, to transform your phone into a modem or router. This enables anyone within range to go online, as long as they know the password.
| | |
| --- | --- |
| PROS | CONS |
| ✔It's quick and easy✔ It's compatible with almost all devices✔ There's no limit to the number of devices connected✔ No speed issues✔Wireless | ✕ May have security issues✕ Drains the battery real fast |
How to Set Up Wi-Fi Tethering
You can easily enable Wi-Fi tethering on your phone by following these simple steps:
Open your phone settings
Select "Wireless and Networks"
Tap "more"
Select "Tethering and Portable Hotspot"
Select "Set-up Wi-Fi Hotspot"
Here it will give you the option to name your network and set the password
In the end, tap the toggle to switch it on.
Although settings may differ from phone to phone, the above-mentioned steps will give you a general idea of how to go about it.
2) Bluetooth Tethering
Tethering via Bluetooth is another excellent method. It allows you to connect multiple devices to your phone, just like Wi-Fi tethering.
The setup is a bit complicated as compared to Wi-Fi, but if you're willing to configure it, it is the ideal way to go.
| | |
| --- | --- |
| PROS | CONS |
| ✔ Consumes less battery✔Compatible with most devices✔Can connect multiple devices simultaneously✔Wireless | ✕ Setup is a bit complicated✕ May have security issues✕ Apple devices cannot connect to other non-apple devices |
How to Set Up Bluetooth Tethering
Bluetooth tethering is not as easy as setting up Wi-Fi tethering, therefore, following are step-by-step instructions on how to set it up:
Go to your phone settings
Select "Wireless and Networks"
Select "Tethering and Portable Hotspot"
Tap the "Bluetooth Tethering" checkbox to enable Bluetooth internet sharing on your device.
Pair the other Bluetooth devices to your phone.
On your PC/laptop, click on "Start" and go to the settings.
Click on "Devices" and make sure your Bluetooth is turned on.
Click on "Add Bluetooth or Other Device"
Click on"Bluetooth" and then select your phone
Click on "Connect" and if you receive a prompt on your phone to pair your PC, click on "Yes"
3) USB Tethering
Tethering via USB is the last resort for sharing your mobile internet with another device. When Wi-Fi and Bluetooth tethering goes in vain, it's time to whip out a USB cable and get connecting!

Any device that can be connected to your phone or tablet via USB cable, can easily share your mobile internet. In this method, battery drainage is not an issue, as your phone keeps on charging while it's connected to the laptop.
Does the Quality of a USB Cable Matter?
A USB cable is multi-purpose. It can be used for charging, transferring files and, as we discussed above, for tethering. The quality of a USB cable does matter. The latest 3.1 USB cable is the latest and best technology. It pumps out 100 watts of power and enables 10GB/s transfer speeds.
But is that all that matters? No it isn't! The certification and build quality of a USB cable is also worth mentioning.
High quality cables can pass more current than low quality cables. But if you crumple up the USB cable, the flow of current reduces, even if it is made of gold!
Also, company certified chargers are reliable and safe, as compared to local-made chargers available at every nook and cranny.
So, this is why the quality of a USB cable matters and makes a difference.
How to Identify a Quality Cable?
We know that the quality of a USB cable is important, but how can we differentiate a high quality cable from a low quality one? Following are some pointers you should look for when buying a USB cable:
Always choose a 28/24 gauge cable
USB 2.0 support or more
Braided-nylon fiber jacket and anodized aluminum shell for durability
High speed 480 Mbps data transfer rate

If you want some quality cables, head over to our website and choose from a variety of USB cables, for efficient and fast USB tethering.
| | |
| --- | --- |
| PROS | CONS |
| ✔The USB cable keeps your phone charging✔It provides a solid connection | ✕ It is slower than the other two tethering methods✕ You can connect only one device at a time✕ Both devices may require special configuration✕ Both devices may require custom softwares |
How to Set Up USB Tethering
Following are the steps for setting up USB tethering:
Connect your mobile or tablet to your laptop via USB cable.
Go to "Tethering and Portable Hotspot" settings on your phone.
Tap the toggle switch to enable it.
Open "Network Settings" on your laptop and check whether it's connected via LAN.
Comparison Chart
Tethering Method
Wireless
Multiple Device Connectivity
Compatibility✕
Wi-Fi Tethering
✔
✔
Almost all devices
Bluetooth Tethering
✔
✔
All devices except Apple can connect to each other
Apple cannot connect to non-apple devices
USB Tethering
✕
✕
Only devices with USB ports
Conclusion
All three tethering methods have their pros and cons, and we have gone over them in this article. We hope that you understand how each works and can choose the one that seems best for you.
😏